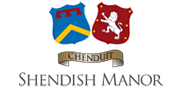 Where Victorian splendour meets modern design
Book a room
A wedding essentials checklist from Shendish Manor
Planning a wedding can be the most exciting time of your life – but it can also be one of the most stressful. To give you clarity over what is important when planning the day of your dreams, we've gathered together an essential wedding checklist for you to follow.
The venue
Your choice of venue can almost make or break your wedding day, so if you are looking to host a wedding in Hertfordshire, then we would, of course, always recommend Shendish Manor. Alongside our stunning Manor House, we can also hold wedding ceremonies in our Apsley Suite or even in a gazebo in the grounds of our estate.
Not only can we accommodate up to 350 guests in one of our stunning spaces, but we can also deliver a unique and intimate day with an experienced wedding manager to help you every step of the way. Here at Shendish Manor, we are licensed for weddings and civil partnerships, and can even offer complimentary car parking to all guests for your convenience.
Guest list
Getting the guest list right is essential to the success of your wedding day. You will obviously want to invite all of your nearest and dearest, but you won't want to have to worry about mediating family feuds. We recommend working on your guest list several months in advance and planning your seating arrangements as soon as your venue has been finalised, to help keep everybody happy.
Food
Food is another important part of your wedding day, but planning the perfect cake and accommodating the dietary needs of all of your guests can make getting this aspect right a challenge. For creative types, our Apsley Suite comes with its own private kitchen space, but we also offer a full catering service of our own.
In addition, we pride ourselves on our relationships with kosher, Asian, Italian and Greek caterers that enable us to adapt to the needs of every wedding party, regardless of tastes or culture.
Entertainment
Getting the right entertainment is essential for maintaining the happiness of your guests – after all, they're likely to want to unwind with some alcohol after spending a day wiping their eyes!
Whether you decide to set up a karaoke machine, hire a band, work with a DJ or hire an event organiser, make sure you book your entertainment well in advance and have back-up arrangements should something go wrong.
Accommodation
Once your wedding day is over, many of your guests are likely to want to take advantage of nearby accommodation so they can continue to unwind and enjoy the celebrations, rather than worry about getting a taxi or other immediate travel arrangements.
Here at Shendish Manor, we offer all wedding parties special room rates, so that your entire family and many other guests can enjoy time together not only during your special day, but well into the night and beyond.
Get in touch with the Shendish Manor team right now to find out more about our brilliant wedding deals for those looking to tie the knot in a truly stunning Hertfordshire setting.
Special Offers
Find out about our money-saving offers
Wedding Venue
Discover our stunning wedding venue
Special Events
Find out about our latest events