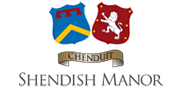 Where Victorian splendour meets modern design
Book a room
Have you considered the gorgeous surroundings of Apsley for your 2019 nuptials?
To say that the Hertfordshire suburb of Apsley is rich in both natural beauty and industrial history would be quite the understatement. However, to uncover just why there remains such strong demand for wedding venues in Apsley today, one needs to investigate a little deeper.

While Apsley is now officially a suburb of Hemel Hempstead and is home to many London commuters around its canal area, it was during its time as a mill village in the 19th century that it can be said to have truly changed the world.
A glorious past...
While the name Apsley is Anglo-Saxon in origin – meaning aspen wood – its most triumphant and influential period in English history can undoubtedly be said to have been the 19th century.
Following the construction of a trunk canal – later to be known as the Grand Union Canal – through the valley between London and the Midlands in 1798, paper began to be made in nearby Frogmore, prior to John Dickinson (1782-1869) purchasing a corn mill here for papermaking use in 1809.
Dickinson was the inventor of a continuous mechanised papermaking process, and the story of his business came to be finely intertwined with that of Shendish Manor. Indeed, a partner to John Dickinson – Charles Longman, of the famous publishing family – acquired the Shendish Manor estate in 1853, and duly constructed our impressive manor house.
Fast-forward to 1936, and the link between Shendish and Dickinson was reaffirmed when the late, great man's company – John Dickinson Stationery Limited – bought the property from Henry Longman. In 1994, Shendish Manor became the hotel and events venue that it has remained ever since.
...and a signpost to your own glorious future
What relevance does all of the above have to your own special day? Well, it shows that Apsley is certainly historically fascinating, and you and your beloved can immerse yourselves in the Victorian splendour and fine gardens enjoyed by many a member of the Longman family when you tie the knot with us.
However, the reasons to host your wedding reception with us during 2019 aren't restricted to such charms as our pleasant and spacious suites, or even the 160 acres of exquisite surrounding parkland and formal gardens that your wedding photographer or videographer will adore.
That's because we even have a fabulous special offer that all of you who would like to hold your nuptials this year can take advantage of – a Wedding in One package that really does give you everything you could require in a single delightful wedding, from as little as £5,950.
Finally, if you're available on Sunday 24th March, you might be pleased to learn that we will then be hosting an Asian Wedding Showcase presenting you with the ideal opportunity to meet our seasoned wedding coordinators in person. There will even be special offers available on the day, as well as the Apsley Suite set up to view, so we would urge you not to miss it!
Simply call the Shendish Manor team today on +44 (0)1442 232 220, to learn more about why – when it comes to enchanting, practical and surprisingly affordable wedding venues in Apsley – we should be your number one choice.
Special Offers
Find out about our money-saving offers
Wedding Venue
Discover our stunning wedding venue
Special Events
Find out about our latest events