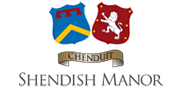 Where Victorian splendour meets modern design
Book a room
Here's why the 2020s will be the era of exclusive stunning manor house venues
Blog Post 11/03/2020
Now, if you are thinking of booking a literal manor house for your nuptials this year or beyond, you might imagine that this would be considered a very traditional, 'old school' route.

After all, there is no shortage of very contemporary-styled wedding venues these days – in fact, it can almost seem sometimes as if any and every setting can now be made suitable for a wedding.
Manor houses, though, are very much 'traditional' by definition. They were historically the main residences of lords of the manor, the manor itself being an estate in land that included the right to hold a manorial court.
To choose to get married in a manor-house setting today, then, is to signal that one has the utmost taste in, and appreciation of, the finest of the built heritage of countries like England.
But what if you were to go further, by reserving the use of an entire manor house for yourself and your closest friends and relatives, for the duration of your wedding and the associated celebrations?
'Exclusive use' is precisely what it sounds like
When we say that you can have exclusive use of our very own 19th-century Shendish Manor for your wedding, this is precisely what we mean!
Our sought-after Exclusively Yours package enables loved-up couples to enjoy the stunning surroundings of our historic property and its 160 acres of parkland and gardens in the company of their loved ones, with no intrusion from the outside world.
Book this especially prestigious package with the Shendish Manor team, and whether you desire a wedding that is intimate or grand, you can look forward to every last detail being well-attended to.
That can include such elements as a red-carpet arrival, your own cloakroom, access to a plasma TV in the reception for photos and messages, a PA system and microphone for speeches, and a white dancefloor.
Not insignificantly, this package also encompasses a traditional evening buffet, a honeymoon suite for the night of the wedding, and accommodation for as many as 134 of your friends and family across our 68 luxurious bedrooms. Oh, and a three-course wedding breakfast – including tea or coffee and mints – awaits, too.
Make your special day the very definition of special
Such fine touches as the above serve to demonstrate just why exclusive stunning manor house venues have come to be seen as having particular relevance in the 2020s.
A manor house may be an unashamedly traditional and historical choice of wedding venue, but an exclusive-use wedding package is most definitely the way to formalise one's union in the present day.
Here at Shendish Manor, we can't wait to receive your enquiry in relation to this most prestigious and opulent of ways in which to tie the knot. Don't hesitate to make your dream for the ages a reality with the assistance of our exceedingly capable and seasoned weddings team!
Special Offers
Find out about our money-saving offers
Wedding Venue
Discover our stunning wedding venue
Special Events
Find out about our latest events