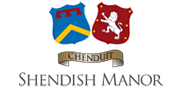 Where Victorian splendour meets modern design
Book a room
How to choose the best venue for a Hertfordshire birthday party
If you are a Hertfordshire resident looking to host a birthday party – whether for yourself or someone else, and whether that person may be a kid or merely a 'big kid' – it's easy to forget that you do have the option of hiring a venue, rather than merely holding all of the celebrations at home.
A home-based party, after all, inevitably brings certain risks. The party may involve the attendance of a lot of people who could leave you with a massive mess to clear up once they have gone home, or you may be concerned about the potential for noise that angers your neighbours.
So, you've decided on birthday party hall hire in Hertfordshire, but how can you be sure of the venue you choose being the right one?
A great birthday party venue will give you a lot of options
One of the first priorities that you will have for a birthday party venue will be that it is easy to get to – our own venue of Shendish Manor, for example, is just a 30-minute train ride away from Central London.
On the subject of location, you may also want to check whether there are any interesting nearby attractions that everyone attending the birthday party might want to check out together, before or after the party itself takes place at your chosen venue.
What about the setting – is it somewhere green and pleasant, or a grimy inner city where your guests might worry about being mugged or finding a safe place to park their car? Does the venue also have a choice of well-presented suites with all of the amenities that you and your guests might need?
You should also think about the team behind the venue on which you have your eye, and whether they are experienced and have a strong track record in the hosting of such special events as weddings, hen parties, graduations, baby showers as well as – of course – birthdays.
Could Shendish Manor be your dream birthday party venue?
Naturally, our answer would be "yes!"
Set in 160 acres of enchanting parkland and gardens and with road and rail links and a choice of suites matched by few other options for birthday party hall hire in Hertfordshire, Shendish Manor could be just the place to blow out the candles on your cake and enjoy the party of your life.
Simply contact our highly professional and receptive team right now to find out more, as well as to make your booking.
Special Offers
Find out about our money-saving offers
Wedding Venue
Discover our stunning wedding venue
Special Events
Find out about our latest events