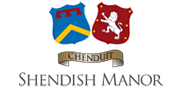 Where Victorian splendour meets modern design
Book a room
Our coordinators go the extra mile to turn dream Hertfordshire weddings into reality
What comes to your mind when someone mentions Hertfordshire to you? Do you, like so many of the couples who choose to get married in this beautiful county, think of verdant rolling vistas, stunning heritage properties and a warm welcome from locals... in short, the perfect place to formalise your union with your sweetheart?

If so, it might just be that you, too, should consider tying the knot in this utterly enchanting county. The reasons to make Shendish Manor your chosen venue for your own nuptials, though, definitely go beyond the romantic.
Indeed, practical factors must be carefully considered as well when you are comparing potential wedding venues, such as the team at a given venue that will be responsible for helping to make your big day a fairytale reality – like our own wedding coordinators here at Shendish Manor.
What exactly should your wedding coordinator do?
Hertfordshire weddings greatly vary, despite the consistent charms of this green corner of England. It's therefore important that you work with a venue wedding coordinator who can assist you with all aspects of your wedding planning... but who's also comfortable to stand back a little when there are certain things you wish to concentrate on by yourself.
After all, certain personal things really are that – personal – and it's likely that you'll be getting plenty of help from family and friends, too, as you organise your nuptials.
For certain other matters, though – not least those directly related to the venue – it helps immensely to have a professional and seasoned figure who can guide you through all manner of trickier aspects of wedding planning that you, your spouse-to-be and loved ones may otherwise easily overlook.
This is precisely what the wedding coordinator that we assign to you when you select Shendish Manor for your Hertfordshire wedding can do. They can help to ensure nothing gets missed during the organisation of your nuptials, so that every little detail of your special day goes like clockwork, and the focus of you and your beloved can be squarely on each other.
Take the first step by enquiring about our present offer
If you'd like to follow in the footsteps of all of the other loved-up couples who have held charming and memorable Hertfordshire weddings with us, why not take a look at our latest Wedding In One package? It covers all of the essentials for your wedding at a remarkable price, provided that you are looking to tie the knot in 2019 and expect to receive no more than 96 guests for the day and 160 guests during the evening.
Few wedding venues in this delightful county appeal as strongly to the heart as they do to the head, as Shendish Manor does.
Don't hesitate, then, to phone our team today – on +44(0)1442 232220 – to gain even greater insight into precisely what makes us such a fabulous place to tie the knot, and to take those vital first steps to arranging your own dream wedding.
Special Offers
Find out about our money-saving offers
Wedding Venue
Discover our stunning wedding venue
Special Events
Find out about our latest events