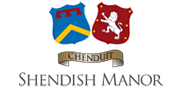 Where Victorian splendour meets modern design
Book a room
Putting together a last-minute wedding? There's no reason to stress!
Blog Post 11/09/2019
Getting married isn't exactly the kind of thing that many us expect to do in a hurry – but of course, the reality of life can often drastically change what might have been carefully laid plans! Sometimes, you may have little choice but to tie the knot within a relatively short time period after your engagement, or you might actually prefer to do so.
Whatever – there's no reason why your own late-notice wedding in Hertfordshire or elsewhere can't be as utterly magical as a special day organised many more months or even years in advance.
To demonstrate this, here are the Shendish Manor team's own tips for making a (hopefully not literally) eleventh-hour wedding a success.
Apply the same care and diligence as you would when organising any other wedding
You may be forced to take action relatively quickly, but you could end up seriously regretting trying to cut corners when it comes to such fundamental aspects of wedding planning as setting a realistic budget and assembling the guest list.
Your choice of venue, too, will still necessitate a lot of thought even if you're organising a wedding with seriously little time to spare.
Be ready to be flexible and responsive if needed
Obviously, certain aspects of putting together a last-minute wedding definitely aren't the same as the situation of planning a wedding with a whole year or more to wait until the big day.
For one thing, when you're organising a wedding at short notice, you'll need to be much more prepared to take certain ideas and run with them. You'll get accustomed to being fleet-footed and improvising a bit, as one idea leads to another. In short, you won't have the luxury of thinking absolutely everything through in great detail – but that won't necessarily be a bad thing.
Don't forget to take advantage of those last-minute offers and opportunities!
In much the same way as some couples find themselves needing to formalise their union quickly, so there are a lot of very fine venues out there that might have open space in their calendars able to be booked. And of course, when it's all happening at short notice, those venues might be very willing to give you a major discount if you choose them over rivals.
Such is the case when you select Shendish Manor for your last-minute wedding in Hertfordshire for any date right up to the end of April 2020! Yep, we're referring to our latest Wedding Offer, which allows you to slash 20% off the cost of your big day. Also don't forget our next Wedding Fayre on Sunday 20th October 2019, which represents the ideal chance to see our venue 'in the flesh' prior to your wedding with us.
When it comes to helping to make any wedding in Hertfordshire organised at short notice an occasion that will be reflected upon fondly for many years and decades to come, there's no bettering Shendish Manor! Simply contact our highly professional team now for more information.
Special Offers
Find out about our money-saving offers
Wedding Venue
Discover our stunning wedding venue
Special Events
Find out about our latest events