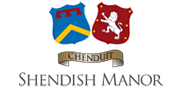 Where Victorian splendour meets modern design
Book a room
The gorgeous South East of England is just the place for your exclusive-use wedding
Blog Post 24/02/2020
Of all of the things that help to make a wedding special, topping the list for most couples is surely the location and venue. This, after all, is the aspect of your nuptials that will not only be ever-present, but also inform almost every other element of your big day.
So, it should be no great surprise that the beautiful South East of England is such a sought-after part of the UK - and indeed, the world - in which to tie the knot.
This is a region that has it all as far as wedding destinations are concerned - beauty, charm, romance, an abundance of enchanting venues, and the strong transport connections that will enable you to invite everyone nearest and dearest to you, to enjoy the most important moment of your life.
But a wedding in the region can be even more special, when it's exclusive
You might have heard a fair bit about exclusive-use weddings in the South East, and wondered what they are. In short, this type of wedding is one in which you hire, and can treat your chosen venue almost as if it was entirely your own - at least for the duration of the celebrations, anyway!
Exclusive-use weddings have gained popularity in recent times among couples who wish to formalise their union in the utmost style. And here at Shendish Manor, we're delighted to be able to bring you almost everything you could possibly desire in such a wedding package.
Making our Hertfordshire country property your base for an exclusive-use wedding affords you the enjoyment of the Victorian splendour of our manor house itself and the breathtaking beauty of its surrounding parkland and gardens. But our exclusive-use wedding package for 2020 also goes so much further than that.
No venue does splendid and comprehensive nuptials, quite like we do
Download our brochure for exclusive-use weddings in the South East today, and you'll soon see that tying the knot with us in such a fashion brings you so much more than the dreamy quality of our actual venue. That's because our packages also incorporate all of the other essential elements for making your wedding a success.
The red carpet arrival... the three-course wedding breakfast, including tea or coffee and mints... the four options for canapés, and even the presence of a professional toastmaster... we give you it all when you select us for your exclusive-use wedding in this wondrous part of England.
It's all wrapped up nicely by the top-to-bottom assistance provided by the dedicated wedding coordinator and event manager that we place at your disposal to plan and run your day. This is your wedding, but we supply the ever-dependable and experienced backup to ensure that every last detail of your special day is just right.
There's little more to do, than contact us
To learn more about what our exclusive-use weddings in the South East can entail - including overnight accommodation at the venue for as many as 134 of your friends and family - simply download our exclusive-use weddings brochure or enquire to our team today.
We would be honoured and delighted to serve you in putting together a package that will more than meet with the satisfaction of you, your beloved and every other member of your wedding party.
Special Offers
Find out about our money-saving offers
Wedding Venue
Discover our stunning wedding venue
Special Events
Find out about our latest events