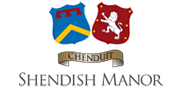 Where Victorian splendour meets modern design
Book a room
What's the secret to organising the most magical and memorable wedding in Hertfordshire?
Alas, we wish that planning the most beautiful wedding in Hertfordshire was as simple as... well, choosing to hold it in Hertfordshire! As gorgeous as our verdant county unquestionably is, you'll need to do a few more things if your nuptials are to be truly memorable in all of the right ways.

So in other words, there isn't just one secret to organising the dream Hertfordshire wedding – there are several! Here are a few of the crucial ingredients that your special day should have if you are interested in tying the knot in this abundantly charming part of England.
Getting the right help from the right people
Sure, when you announce your engagement, it's likely that various relatives, friends and well-wishers will come forward to offer help. But how many of those people will have real-world experience of planning a wedding, including all of those knotty aspects that can be so easily forgotten?
Our own wedding coordinator that we assign to you when you make Shendish Manor your choice of wedding venue will be able to assist you with all aspects of the planning of your nuptials.
Drawing upon their considerable experience of helping couples just like you, they'll be invaluable in enabling you to avoid many of the pitfalls that you could otherwise encounter if you were attempting to organise your wedding by yourselves.
A venue that offers so shortage of enchantment
The venue will always be the central element of any wedding in Hertfordshire. After all, it's the aspect of your big day that will dictate the backdrop of all of your photos and videos, and there's also the crucial practical aspect of ensuring all of your intended guests will be able to easily reach the site of your wedding.
Above all else, though, you'll want your chosen wedding venue to exude romance and magic. Our endlessly charming Victorian country house ticks all of these boxes and more, not least thanks to such prestigious spaces as the Apsley and Longman suites.
Ensuring everything is covered within the budget
Would you appreciate one more tip when it comes to holding a wedding in Hertfordshire that everyone will reflect on with gratitude – not least your bank manager? It's to keep an eye out for all of those comprehensive wedding packages periodically advertised by in-demand local venues, and which could do so much to shave those pennies and pounds from your overall expenditure.
Yes, we have just such a package on offer ourselves right now, in the form of our Wedding In One Package. It'll set you back just £5,950 in all, based on 60 guests, and encompasses such elements as the hire of our Manor House, use of the Manor Gardens, a complimentary Bridal Suite, delicious three-course wedding breakfast, red carpet arrival, wooden dance floor and so much more.
As you can see, the prospect of organising the perfect wedding in Hertfordshire doesn't have to be an overly intimidating one when you choose Shendish Manor. Indeed, your dream nuptials could happen in one of the most beautiful parts of our county, before the end of 2019!
Special Offers
Find out about our money-saving offers
Wedding Venue
Discover our stunning wedding venue
Special Events
Find out about our latest events