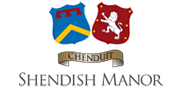 Where Victorian splendour meets modern design
Book a room
Golf Club Open Day
Golf Club Open Day – Saturday 20th April
Are you looking at getting into Golf as the warmer months are fast approaching? Or are you looking for a new course to play? Or a Club for your Society?
We're a friendly / sociable Club always looking for new golfers
Join us for our Open Day and play the Course
Tee times available between 11am – 3pm
We offer a number of Membership Categories which we can discuss with you on day
For further information please call 01442 251806 or email golfmembership@shendish-manor.com
If you are interested prior to the date please get in touch!
Special Offers
Find out about our money-saving offers
Wedding Venue
Discover our stunning wedding venue
Special Events
Find out about our latest events