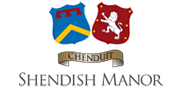 Where Victorian splendour meets modern design
Book a room
Winter Charm
Winter Charm
Relax and enjoy a 2 night Winter getaway with breakfast, explore our amazing grounds and then warm up with a complimentary hot drink from us. Should you decide to dine with us we will take 20% off your Restaurant dinner food bill.
This offer is available from January-March from £69.00 per person and full payment is required at time of booking.
To book please contact Reservations on 0844 879 7417 or book on our website under 'Book a room'.
Special Offers
Find out about our money-saving offers
Wedding Venue
Discover our stunning wedding venue
Special Events
Find out about our latest events